Do You Know… That By Failing To Prepare…
You Are Preparing To Fail?
Yes, it's true!
Gone are the days you could sell a home "as is." Today's buyer wants it all. They want a styled home; move in ready and priced right.
And for that they will pay top dollar!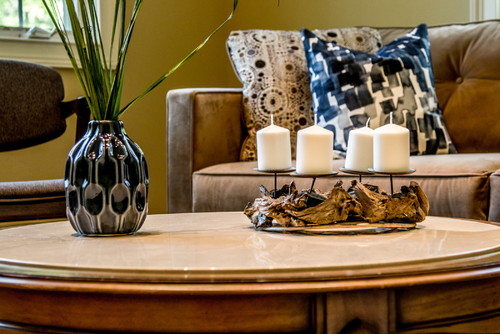 Today's buyer is busy.  If they can't visualize your home as their own, they will pass on it. Or they will give you a lowball offer!
With limited amount of time to shop for a home, today's buyer needs to be immediately "wowed!"
We Know How
We Respond Now
We Create Wow
That's where Spaces That Speak Home Staging comes in.
We pride ourselves on three things:
Know How
We are experienced, results driven New Jersey home staging professionals dedicated to helping you reach your goal.
We understand the market and psychology of today's buyer and use staging techniques for home styling that targets your specific buyer demographic.
Our staged homes spend less time on the New York and New Jersey market and sell for top dollar, so you can move onto your next chapter faster.
Respond Now
We understand time is money and know the importance of getting your home on the market ASAP! We will stage your home to be showcase-ready in the allotted time frame.
We will evaluate your home with trained eyes during a home staging consultation to trouble shoot any potential buyer objections. We will then supply you with an "Action Plan" priority list of recommendations so you know what is most important and financially rewarding.
As a professional New Jersey home stager, we will solve, minimize, or recommend tradespeople to solve problems quickly.
We have beautiful furniture and accessories that are available for quick delivery to stage your home to inspire buyers to make offers.
Create Wow
We help your home stand out from the competition by creating a "WOW"!  We can do this with your existing furniture or using our rental furniture and accessories.
We create a visual story that draws buyers in when they start their online search and entices them to want to see your home right away.
We know how to engage the buyer, trigger emotional connections and leave a memorable impression. Each home is unique and individual, and we will treat it as such.  We work for "you" and your successful selling result is our mission.
Spaces That Speak is the Leader in Bergen County Home Staging
At Spaces That Speak, we pride ourselves on going the extra mile for your New Jersey home staging. It's not just about home decoration; it's about getting you from point A to point B in the most comfortable way possible. Moving is never fun, but we can help make it easier for you by worrying about the finer details.
Servicing all of Bergen, Essex, and Morris County, Northern New Jersey, and the Rockland County New York area, Spaces That Speak is committed to staging and merchandising your home to position it above the competition for a quick sale.
When we come to your home, we're on a mission to…
» Reduce the feeling of being overwhelmed
» Make the Buyers fall in love with your home
» Save you costly renovations.
» Make the space look and flow better.
» Recommend any trade you need.
» Get your home SOLD!
The longer your house sits on the market the more value it loses. Don't waste another minute showing an empty house, vacant home or outdated cluttered house.
As a prime New Jersey home stager, let us transform and highlight the appeal of every little space and let them speak!